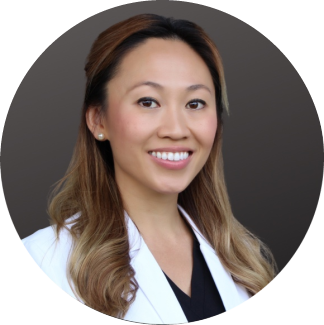 Urogynecology located in Oviedo, FL, Ocoee, FL & Celebration, FL
About Cecelia Dinh
Cecelia Dinh, MSN, APRN, FNP-C, is a nurse practitioner who has worked as a registered nurse caring for the women of Central Florida in Orlando for over 8 years. Cecelia's favorite part about being a provider is the opportunity to teach and empower her patients to make the best educated decisions regarding their quality of life by giving them a safe space to discuss their health goals.
Cecelia was born and raised in St. Petersburg, Florida. Cecelia earned her bachelor's degree in nursing from the University of Central Florida, in 2012, receiving scholarships and being a member of Honor Society's in recognition of her academic excellence. She went on to become a registered nurse in a progressive care unit at AdventHealth Orlando. Cecelia proudly belongs to the American Association of Nurse Practitioners.
At Bela Vida Urogynecology, Cecelia works closely with physicians Bela Kudish, MD, MS, FACOG, FPMRS. Cecelia diagnoses, treats, and prescribes medications for both existing and new patients at the practice. In addition to these responsibilities, she performs urodynamics studies, pre-tibial nerve stimulation, bladder scanner, voiding trials, POP Q exams, pessary fittings, and many other minor surgical in-office procedures.
Cecelia is first generation Vietnamese American. She enjoys cooking, gardening, traveling and has two dogs Cooper the Husky and Shiloh the German Malinois.